The Inaugural American Literature Graduate Conference at
The University of South Carolina, Columbia
The English Department at the University of South Carolina is pleased to announce its inaugural Graduate American Literature Conference on the theme of "Economies."

We are currently accepting individual paper and panel proposals addressing all aspects of economies: What is an economy? What kinds of economies exist? How do economies impose themselves on literature, and vice versa? How do economies affect genre?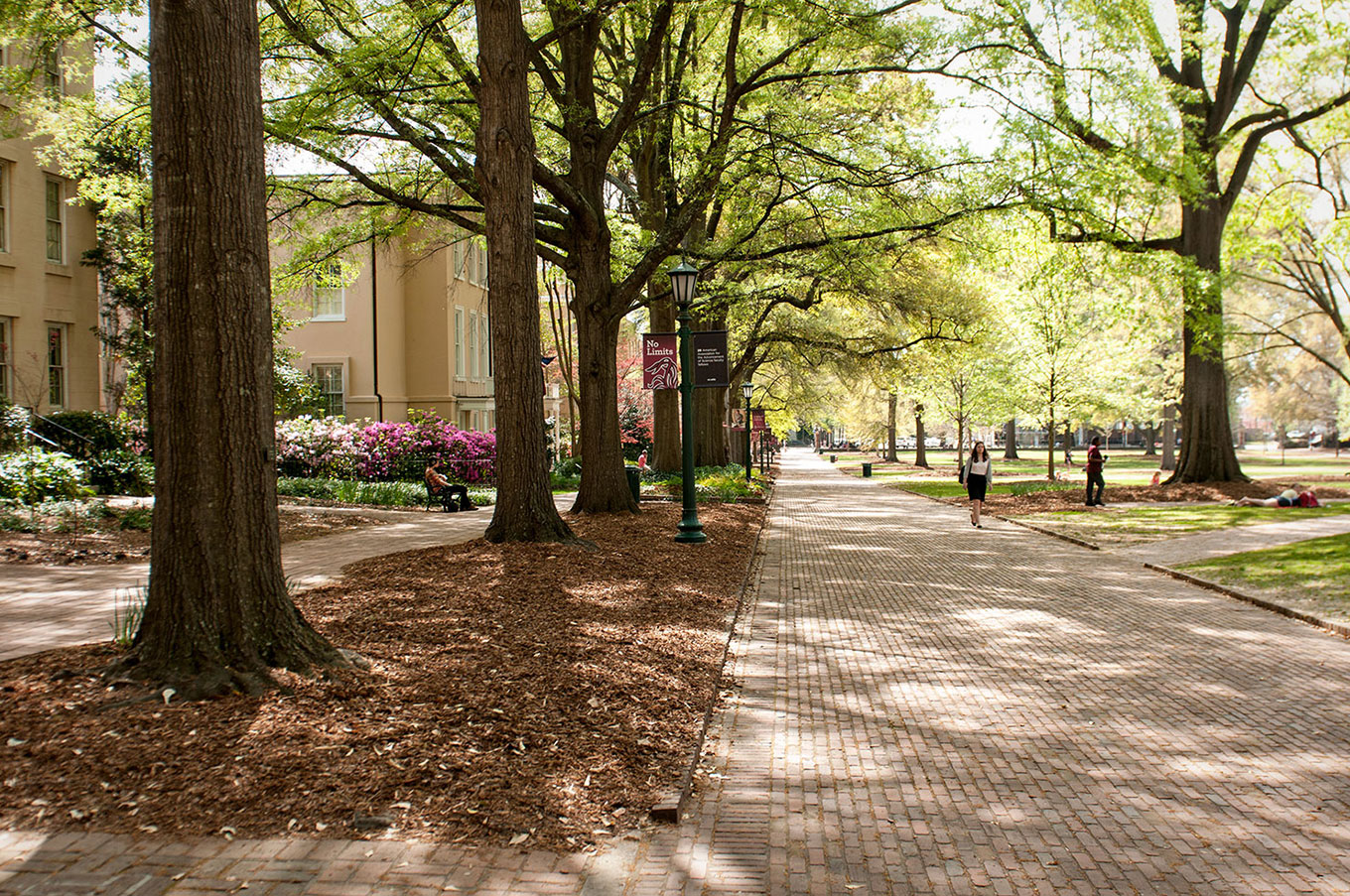 In addition, we will hold a Roundtable with USC English Faculty on the future of American Studies.

USC Americanist faculty includes
Kate Adams, Bob Brinkmeyer,
Mark Cooper, Susan Courtney,
David Cowart, Cynthia Davis, Alao Folashade,
Greg Forter,
Brian Glavey, David Greven,
Leon Jackson,
Catherine Keyser, Marvin McAlister, Tara Powell, Sara Schwebel, David Shields,
Scott Trafton, Susan Vandenborg,
Qiana Whitted, and Gretchen Woertendyke.

Plenary and Keynote speakers TBA.
The Special Collections of the Thomas Cooper library houses the complete archive of William Gilmore Simms and substantive collections on the works of F. Scott Fitzgerald, Ernest Hemingway, Norman Mailer, Joseph Heller, Kaye Gibbons, and James Ellroy, among many others and welcomes visiting scholars.
Single paper abstracts should be 250-500 words. Panel proposals should include an abstract for each paper as well as a description of the panel's objective not to exceed 550 words.

Please also include, with all proposals and applicants, full name and contact information, as well as institutional affiliation and a CV.
The deadline for proposal submissions is Dec 9th, 2013.
Notification
of acceptance will occur no later than Jan 9th, 2014.
Interpretations of the theme may include but are not restricted to:
-- Financial, moral, emotional, racial, ethnic, cultural, consumerist, historical, modern, fictional, speculative, geographical, agricultural, industrial, post-industrial, urban, rural, trade, public, private, gender, feminist, sexual, queer, social, domestic, interpersonal, educational, academic, regional, national, international, transglobal, transatlantic, imaginary, physical, literary, print, media, information, capitalist, imperial, oligarchic, feudal, mercantile, military, wartime, maritime, economies of vice, business, transport, climatological, economic hubs (financial centers, ports, etc.), economies of scale, micro, macro
-

-

Marxist, Keynesian, Utopian, Dystopian, Jeffersonian, Agrarian, Libertarian, Conservative, (Neo-)Liberal
--

Economic causes/effects in literature: moments of crisis, recovery, downturn, depression, development, gentrification, oppression, ghettoization, revolution
Please send proposals as well as any questions to,
The Graduate American Literature Colloquium